Ref:
Date:
Location:
Photographer:
Ref:
Date:
Location:
Photographer:
Profile
John Potter B.Ed (Hons) LRPS
Landscape, Fine Art, and Commercial Photography.
John Potter L.R.P.S. B.Ed.(HONS) Is a highly regarded Yorkshire-based landscape and fine art photographer with a wealth of experience working with the landscape to create visionary works.
John is widely published in media, books, magazines, calendars, and has a large and expanding greeting card range which is sold throughout Yorkshire. A Yorkshireman through and through he has always found North Yorkshire, his own patch, to be a constant source of inspiration. His work is deeply related to northern Britain's National Parks and coast line.
John runs a range of photography workshops and courses in North Yorkshire and is available to run one to one & small group workshops in the UK
OPEN AND LIMITED EDITIONS FINE ART PRINTS
Canvas Prints / Framed Prints / Acrylic Prints / Aluminium Dibond Prints / Block Floater Frames
GIFT VOUCHERS
GREETINGS CARDS eco-friendly - PRINTED IN YORKSHIRE on FSC accredited card
One day workshops run in conjunction with the NORTH YORK MOORS RAILWAY working from Pickering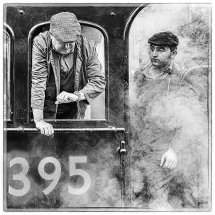 www.nymr.co.uk/learning/lifelong/
Images on this site are available for calendars, books, magazines, advertising and web design etc., and can be purchased as high resolution light fast digital fine art prints, and Giclee fine art Canvas prints. High resolution digital images are available on disk also.
LANDSCAPE PHOTOGRAPHY TALKS & PRESENTATIONS
John is available to give illustrated presentations to photographic societies and other organisations. They usually last around 1 - 1 1/2 hours.
He is currently offering the following seminars:-
"Creative Landscape Photography"
"Photographing Beautiful Yorkshire and the North East"
GIFT VOUCHERS £105 and £250
The perfect gift - These may be used for our workshops, to purchase prints, or for some Photoshop Tuition. They are supplied together with 5 assorted blank greeting cards from John's range.
Any voucher purchased for a one to one single or two day workshop will also include a signed/dedicated copy of one of John's hardback regional landscape books, and a pack of assorted blank greetings cards.
Hourly and Daily Rates
I can offer private tuition for both photography and Adobe photoshop training. My hourly rate is £35 per hour in the York area. Returning clients benefit from reduced rates.
Commissioned landscape, architectural and commercial photography - daily rate is £350 in Yorkshire, plus travelling/accommodation expenses outside the county.